Regeneration

Type

Magic Buff Skill

Requirement
Novice (0)
Price
800 Alz
Class
General Skills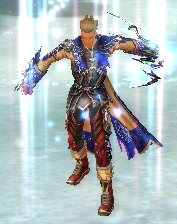 Acquisition
Regeneration can be obtained from any of the instructors except for the instructor in Port Lux.
Description
Slowly regenerate HP in and out of battle.
HP Restore: +3 (per 2 sec) (+1.00 per Lv)
Duration: 60.0 sec (225 sec when maxed)
MP Use: 4 (+0.40 per Lv)
Cool Time: 54.0 sec (3.4 sec when maxed)
Casting Time: 2.2 sec
Please note that there are only 4 levels for this skill, even though the HP Restore is calculated up to level 20.
Skill Progression
| Skill Lv: | 1 | 2 | 3 | 4 | 5 | 6 | 7 | 8 | 9 | 10 | 11 | 12 | 13 | 14 | 15 | 16 | 17 | 18 | 19 | 20 |
| --- | --- | --- | --- | --- | --- | --- | --- | --- | --- | --- | --- | --- | --- | --- | --- | --- | --- | --- | --- | --- |
| Rank req: | Nov. 0 | App. 0 | Reg. 0 | Exp. 0 | x | x | x | x | x | x | x | x | x | x | x | x | x | x | x | x |
| HP Restore: | 3 | 4 | 5 | 6 | 7 | 8 | 9 | 10 | 11 | 12 | 13 | 14 | 15 | 16 | 17 | 18 | 19 | 20 | 21 | 22 |
| MP use: | 4 | 4.4 | 4.8 | 5.2 | 5.6 | 6 | 6.4 | 6.8 | 7.2 | 7.6 | 8 | 8.4 | 8.8 | 9.2 | 9.6 | 10 | 10.4 | 10.8 | 11.2 | 11.6 |
| Cool Time: | 54.0 | x | x | 3.4 | x | x | x | x | x | x | x | x | x | x | x | x | x | x | x | x |