Illusion Castle Radiant Hall

Location of Illusion Castle Radiant Hall in Lakeside (171,175)

Details
Entry Item:

Apocalypse of Other Dimension
Character
Level:
130 ~ 180
Duration:
3hr.
Reward for
completion:
7 Dungeon Points
Penalty for
failure:
None specified
Mob respawn time: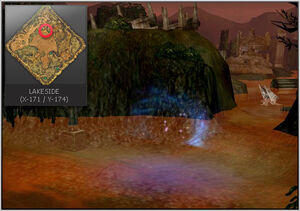 Introduction
[
]
Also known as "IC2" this dungeon is difficult for players <150 however the drops can make it worth running. It is a long dungeon and a party of 2-5 people is recommended depending on how strong the party members are.
Drops
[
]
Some of the better items that can drop in this dungeon include:
+8, SIGMetal Epaulets
Perfect crafted Forcium weapons and armor
For a summary of drops see: Illusion Castle Radiant Hall Drops
A comprehensive drop table from EST is found at: Illusion Castle Radiant Hall Drop Table
Monsters
[
]
Bosses
[
]
Video Walkthrough
[
]